Things have been so crazy lately! Adam went out of town Monday to Utah for work and so I drove 3 hours to my Mom's house to spend the night. We had a lot of fun…went to dinner, shopping, and watched Desperate Housewives together with a glass of wine!
I brought my brother and sister back with me so they can visit their dad on spring break. We had quite the experience at Cracker Barrel! Our food was free but we missed our movie we had planned on going to. So instead, we just hung out at Target for awhile and went to a later one.
Today I am dropping them off at their dads and then picking up Adam from the airport! I miss him soooo much and it's only been 2 days. He almost didn't make his flight because his bags weren't going to get on the plane in time but he spoke with a very nice lady who made it happen! What a blessing!
I'm so looking forward to the end of this week…I am having a massage and facial with my MIL. I am so blessed to have a wonderful relationship with my in-laws!
On another note
, I am trying to start eating a bit healthier but I don't know where to start. I'm a picky eater (nothing that comes out of water, milk, or pretty much anything green) and so it's hindering me a bit. If anyone is reading this blog, I would LOVE some recommendations for a recipe site or blog that could help me get started! So far all I have really done is cut down on caffeine and drink a bit more water. (no where near 8 glasses though!)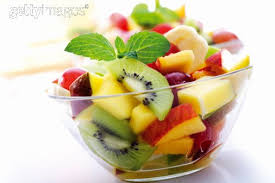 Anyone have a good recipe for a fruit salad?? Yum!